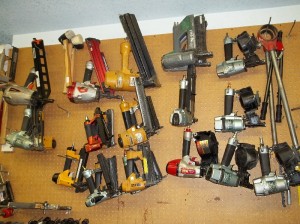 Northtown Rental & Sales has everything you need in order to help you construct anything as large as an office building to a project as small as building a doghouse.   We have the largest selection of rental equipment within a hundred miles.
Our rental equipment can be rented out by the day, week or month and the longer the rental period, the bigger discount we give you.
To ensure your have everything you need when you begin your project, we recommend that fill out our Online Equipment Reservation Form (or call us directly at 250-428-5961.  The more notice you give us, the more likely it is that we can have everything ready for you when and where you need it.
Northtown Rental & Sales also offers delivery service (for a small surcharge) to your location for your convenience.